In Hollywood, it's almost like a rite of passage to get your lips done. For many women, it's what skyrockets them to fame. I mean, just look at Kylie Jenner! A few years back, all the starlets started getting the procedure to get Angelina Jolie's lips. Luckily, there are some famous women who have refused to give in to the industry's ridiculous beauty standards and decided to keep their thin lips natural.
1. Emma Watson
People have been crushing on Hermione for years, despite the fact that she has never gotten lip filler. Instead, this actress's face has a very proportional and delicate look, and her naturally thin lips add to that.
2. Heidi Klum
This is proof that you don't need an ultra-fake pout to be a supermodel! Heidi Klum never gave into the artificial beauty that fake lips can provide, and instead has kept her natural look, which only emphasizes those blond locks and gorgeous eyes.
3. Karlie Kloss
This otherworldly creature has an angular face that many are jealous of — she's the face of many leading brands, and no one has managed to convince her to get lip filler yet, which we're pretty happy about. Her ordinary lips actually make her quite charming!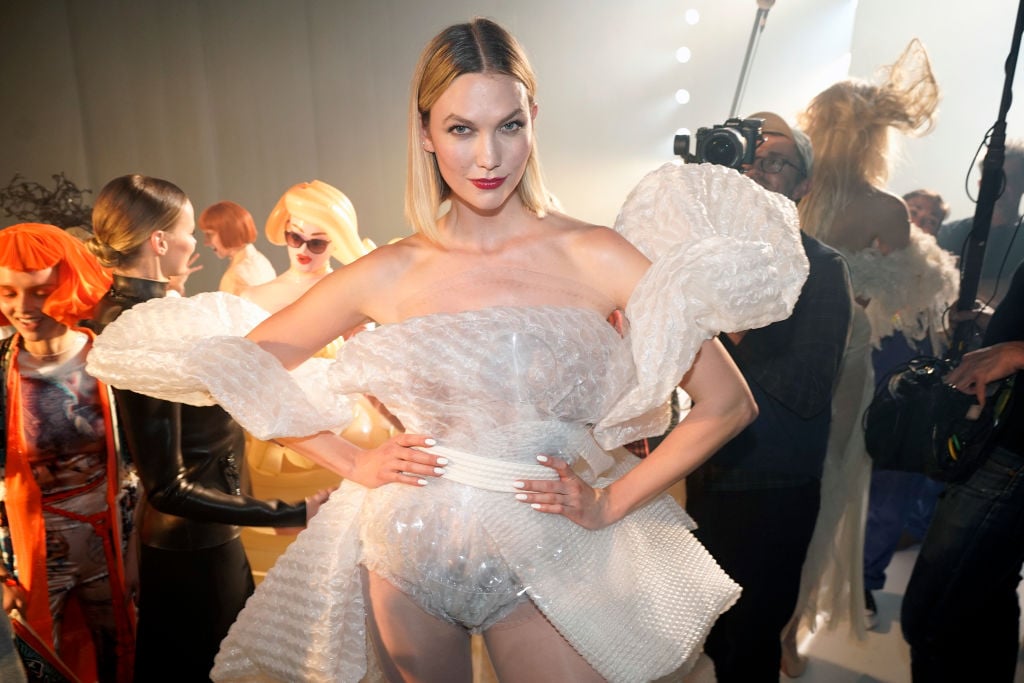 4. Kate Middleton
Yes, even the Duchess and boss of all things posh has thin lips, but it doesn't at all make her less striking. In fact, it even adds to her aristocratic elegance, in a way. Even though the media has said her upper lip is too small, she doesn't let the rumors get to her.
5. Cara Delavigne
Some would argue that no one is paying attention to this model's lips when she has the most memorable eyebrows on the planet. Cara is known for her strong opinions and is an advocate for being yourself — we can't imagine what she'd say if her agent suggested lip fillers.
6. Diane Krueger
Diane has a stunning natural look and is quite proud of lovering her appearance without the help of third-party cosmetic procedures such as lip filler. Her lips are also a little asymmetrical, which would make any plastic surgeon upset, but we think it actually makes her more beautiful
7. Kristen Stewart
She has an unreasonable amount of haters, but Stewart keeps it real and there's no denying that. Since she came out of the closet, she's embraced her body-positive attitude and naturalness even more, so power to her!
8. Kirsten Dunst
Kirsten Dunst has something in common with the other blondes on this list — she also has naturally thin lips. Over the years, she doesn't look like a totally different person, which not many stars can say. Since starring in all her cult favorite films over the years, she's still recognizable and we have those lips to thank!
9. Nina Dobrev
With her charismatic demeanor, this girl doesn't need lip injections to get the love of the public. She has a sweet appearance which in no way needs correcting. At one point, didn't you dream of being this babe from "The Vampire Diaries"?
10. Gwyneth Paltrow
Paltrow has been acting for several decades in a range of roles and even though beauty standards have shifted over the years, her non-inflated lips don't affect her gigantic fanbase and the millions around the world who adore her.
11. Jennifer Aniston
Jen's face looks untouched by plastic surgeons — at least in the obvious way. Aniston is proof that you can totally have a sexy pout, even if you don't have big lips. She owns her natural look, and that makes her even more of a bombshell.
12. Blake Lively
One of the most beautiful women in the world, Blake Lively does have naturally thin lips, but rather pumping them up to the max, she uses a beauty trick — she'll rock a natural-looking color and add a bit of shiny gloss to the center to give the illusion of larger lips. There are other things besides surgery, people!
13. Alicia Silverstone
Most of us remember this San Fransisco native from her fashionable lead role in Clueless, but another fact about this actress is that she has naturally thin lips. She also has a little bit of a crooked smile which makes us fall in love with her even more.
14. Michelle Pfeiffer
For anyone who says that thin lips age a woman and make her look older, they clearly haven't seen the stunning 64-year-old Michelle Pfeiffer, who only seems to get better-looking for every year. She makes up for her thin lips with that dazzling, million-dollar smile.