Meg Ryan was once America's sweetheart in the 1980s and 1990s. Born in 1961, she was the queen of romantic movies in the 90s, and ironically got famous off a 1981 film called Rich and Famous. She then went on to film classics like When Harry Met Sally, You've Got Mail and Sleepless in Seattle. Romance wasn't her only area of expertise — Ryan then went on to star Amityville III: The Demon in 1983, experimenting with new film genres, and eventually being cast in Top Gun. Her film experience impressed us all, but it seemed to many that this blond beauty disappeared from fame entirely and distanced herself from Hollywood.
With such success and a promising future, what on earth could have happened to one of Hollywood's brightest young starlets?
People focused on her love life over her career
Unfortunately like many other women in Hollywood, her various romances and the drama that came with them were the focus rather than her acting chops. We all remember her romance with fellow actor Dennis Quaid in 2000. They met while filming the movie with Innerspace and the chemistry was instant. Their marriage began in 1991, and they had a daughter and son together. But in 2000, after nine happy years, the couple decided to divorce. Then she met Russell Crowe on Proof of Life and they started dating. Due to the timeline, people assumed Meg was cheating on Dennis and stopped seeing her as a good girl, the reputation she used to have. The scandal affected her greatly, and she then broke up with Crowe in 2000.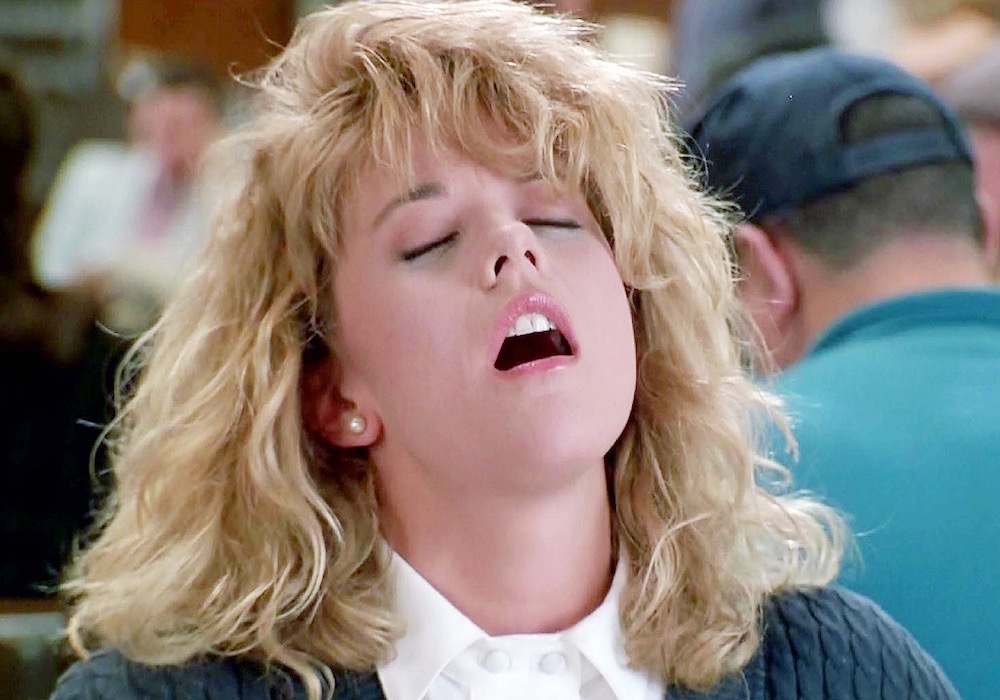 It's completely unfair that women have this double standard while men are praised and encouraged to date as many women as possible. It's safe to say that this scandal didn't affect the careers of the very famous Dennis Quaid and Russell Crowe.
Acting burned her, and burned her out
After the relationship drama led to constant whispers from her peers in Hollywood and the media, she consciously took a step back from acting. Her 2003 film In the Cut was criticized harshly, and that was when she was done. In 2015, she shifted from actor to director for the 2015 movie Ithaca. She said that directing made her feel less burned out. She also believes that getting famous at such a young age limited her growth. Meg Ryan made sure to tell the interviewer that she wasn't complaining about reaching such a high level of fame, but that there are "fundamental disadvantages" for your soul, brain and personal identity.
Additionally, many people said that her role in In The Cut is what led to Hollywood locking her out of roles. She went from portraying an innocent girl next doors to portrayed a racy schoolteacher in an R-rated erotic thriller that was quite edgy at the time. Crisis said that the nudity in the film as well as her straying from her usual, more family-friendly archetype, led the media and the industry to blacklist her.
We're living in a very different time now, where a woman wouldn't be chastised for expressing her sexuality. Instead, she would be seen as empowered and have the free will to do whatever she wants with her body. Growing up famous in the 80s and 90s when there was so much misogyny and sexism wasn't easy for any woman, and it seems like the experience broke Meg down a little bit. We feel for her, and hope that she's come into her own as a director and human being. She also told InStyle in 2019 that she's "focused on producing".
Hollywood hit her with ageism
Her talent didn't dwindle as she got older, but Hollywood treated her differently as she got older. In an interview with the NYT, she said that booking roles was extremely difficult, since she started in romcoms and usually they cast younger girls in these roles. But doing this put her in a box and didn't let her audition for more serious roles, with the focus instead being on how she looked. Apparently, she embraced getting older and said that she appreciated all the experiences each year has given her.
We hope that Meg Ryan reinvents herself on her own terms, since so much of her life has been dictated by Hollywood. Still, it seems like she'll do this from the privacy of her own home, away from the scrutiny of being in the public away, and away from the pressure of celebrity.